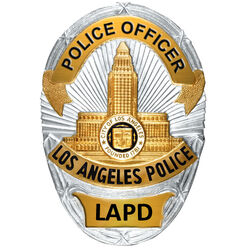 The Los Angeles Police Department (LAPD), officially the City of Los Angeles Police Department, is the police department of Los Angeles. With 9,843 officers and 2,773 civilian staff, it is the third-largest municipal police department in the United States, after the New York City Police Department and the Chicago Police Department. The department serves an area of 498 square miles and a population of 4,030,904 people.
The LAPD has been fictionalized in numerous films such as the Rush Hour series, novels, and television shows throughout its history. The department has also been associated with a number of controversies, mainly concerned with racism, police brutality, and police corruption.
The LAPD is featured in the Rush Hour film series and Television Series.
Community content is available under
CC-BY-SA
unless otherwise noted.